I've been really inspired lately by all these beautiful garlands on Pinterest and have decided I heart groupings.
I chose my favorite ones then put my own spin on them.
I also figured ya'll would want to know how I made them so I'll have to do this in a 2 part series!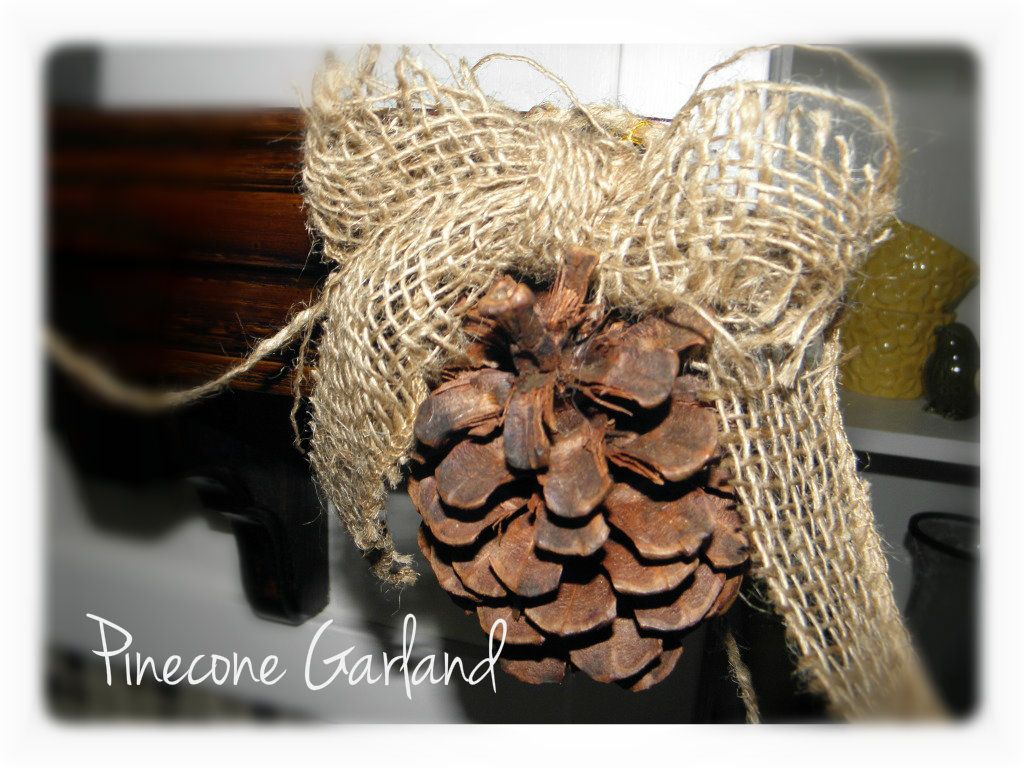 Today we start with a simple Pinecone Garland.
Gold wire (or any wire will do)
First twist your wire around the top of the pinecone, leaving a generous tail.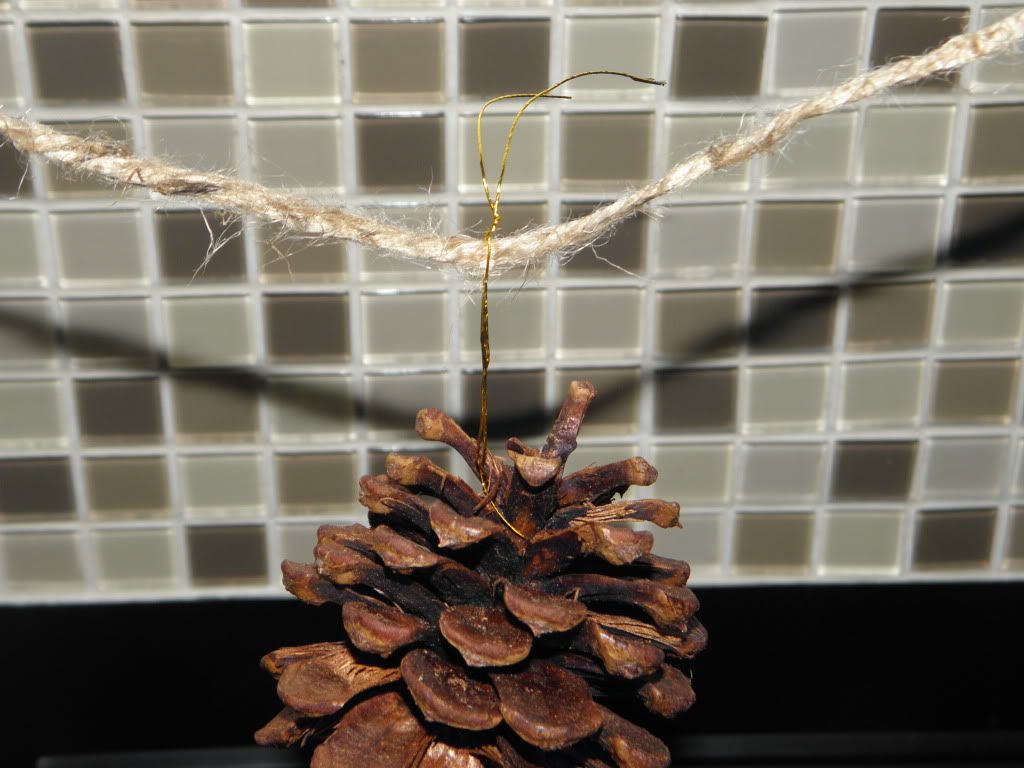 Hang your string across your mantle and decide how long it needs to be.
I could fit 7 pinecones without it looking to cramped.
Twist your wire around the string leaving a gap (for later) and tape the top to your mantle.
I tested the scotch tape on my mantle to make sure it wouldn't ruin it. I didn't want anything to be seen and it really doesn't have to hold much weight; so it worked well for me.
Once you have all your pinecones hung you need to cut your burlap. I cut mine 2 1/2' long and in four strips about 1" wide. Cut enough for each pinecone.
Tie your bows gently around the wire, above the pinecone, that you left earlier.

The lovely thing about this garland is that it's imperfectly rustic and can last through until the winter season. I figure when I start to decorate for Christmas I will add a string of lights.